Ms. Richardson's English Classes are Already Full Steam Ahead this Semester!
Freshmen reviewed the sequence of events of the Holocaust memoir they've been studying by using manipulatives. They raced each other to see whose group could line up all of the events accurately before the other groups finished.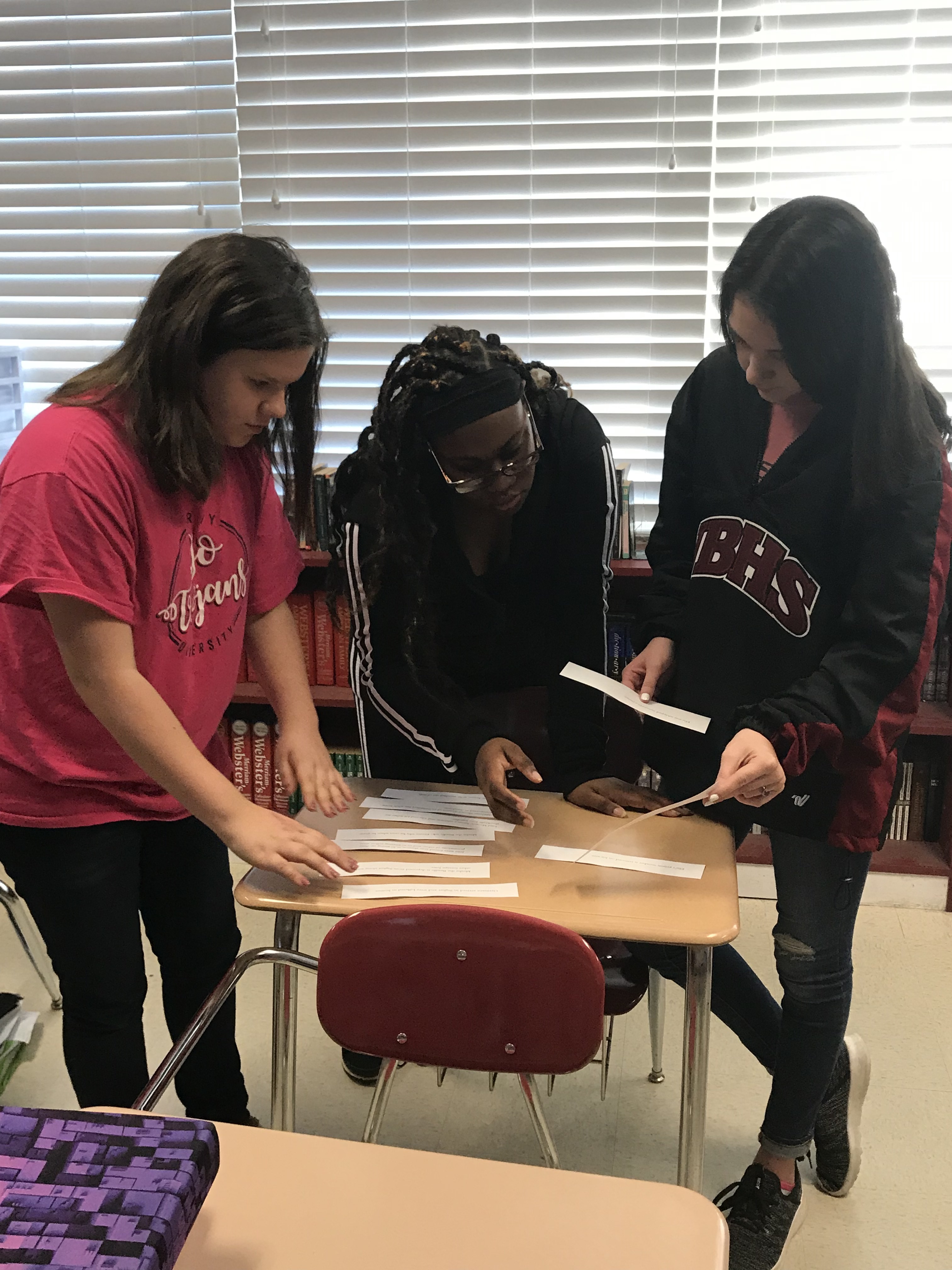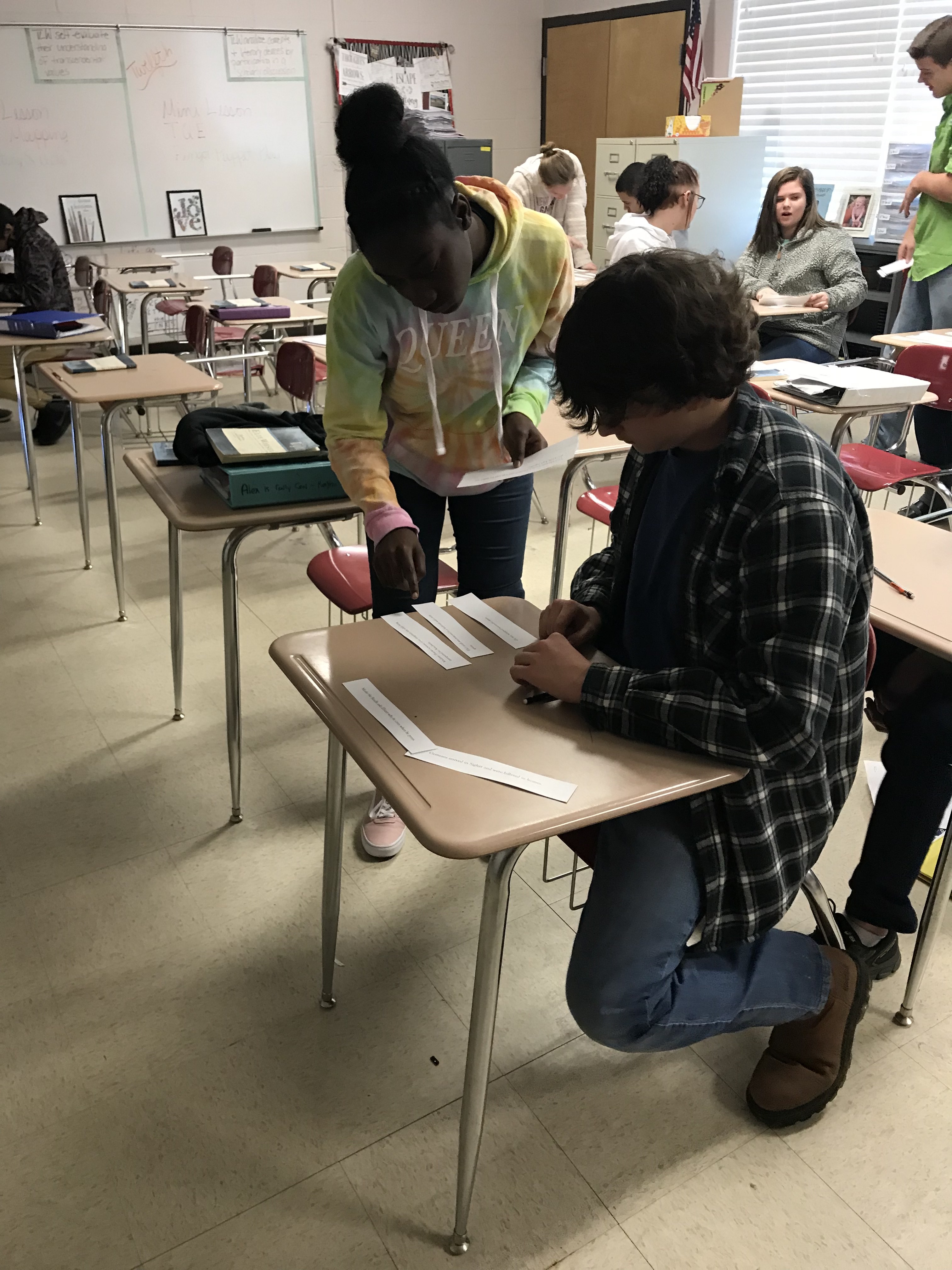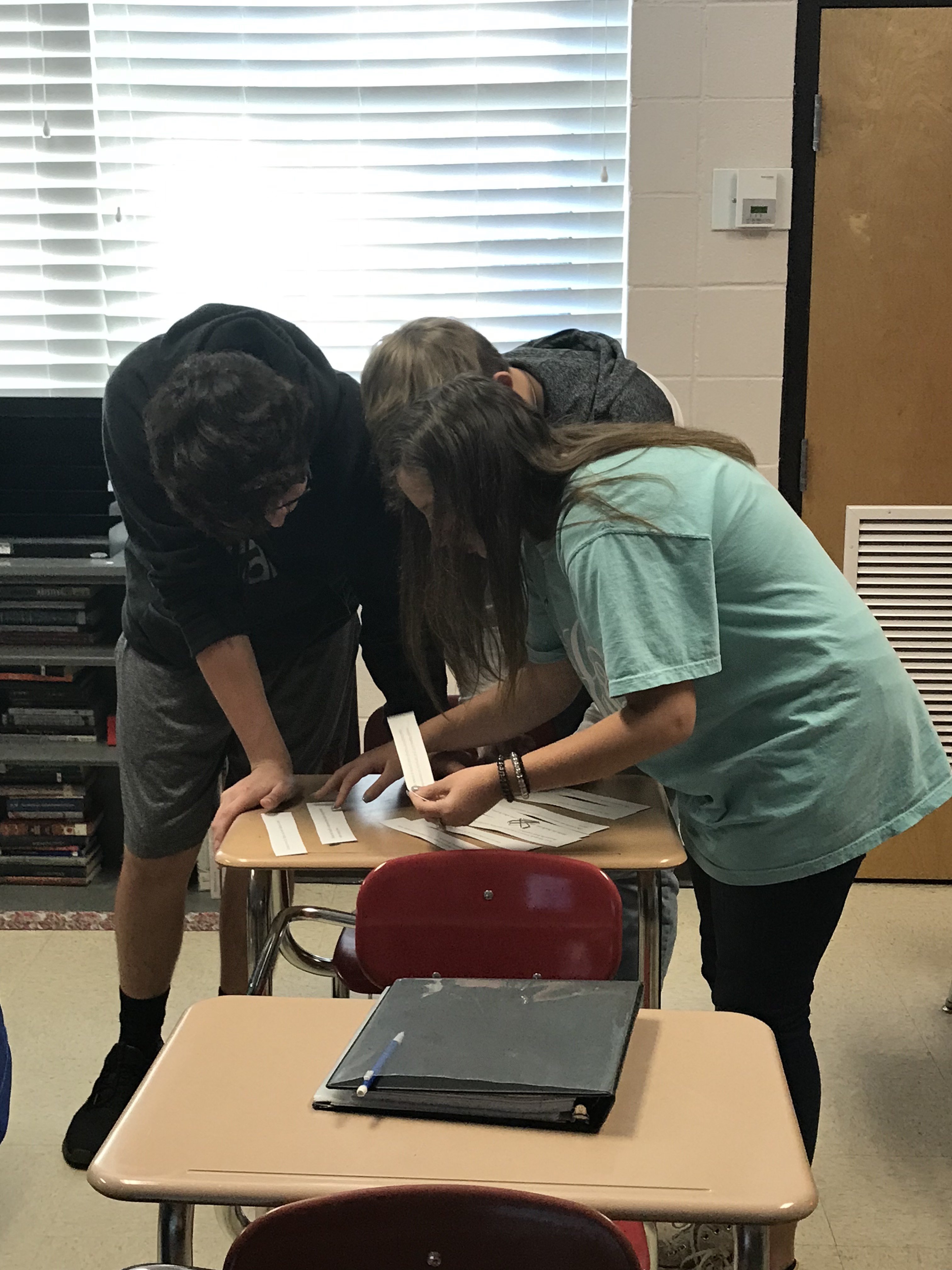 Juniors extended their knowledge of American Transcendental authors by applying the values (the self, the imagination, and nature) of those authors to their own lives. They IMAGINED themSELVES ten years from now and identified a trait they would need to work on in order to achieve their goals. They then wrote that trait on a plastic cup and planted NATURAL seeds (literally) in the cup. The seeds will be watered each day so that the juniors will be reminded daily of their personal goals and the work it takes to achieve them. The activity was reinforced by this quote from Ralph Waldo Emerson: "...no kernel of nourishing corn can come to him but through his foul bestowed on that plot of ground given to him to till."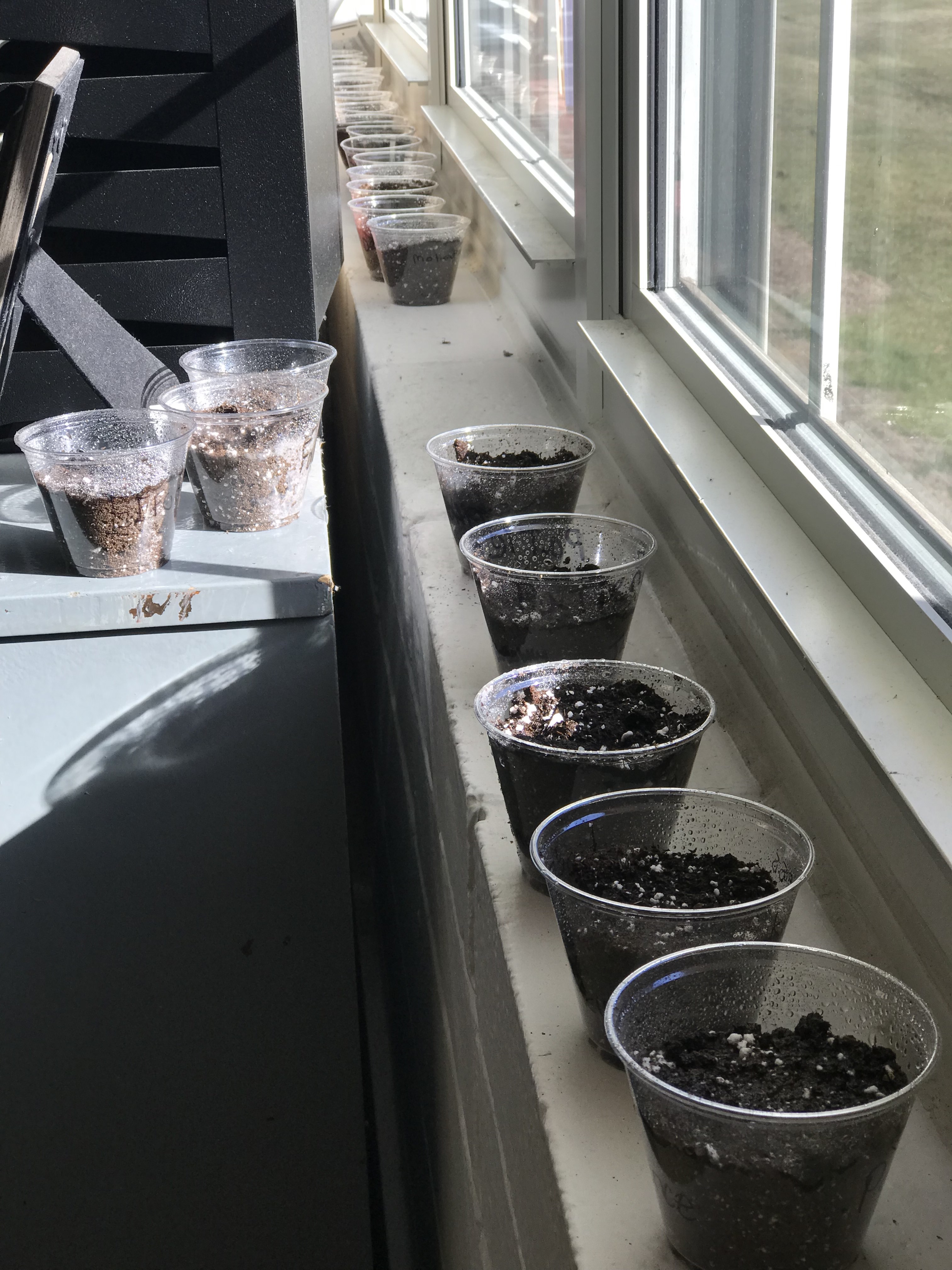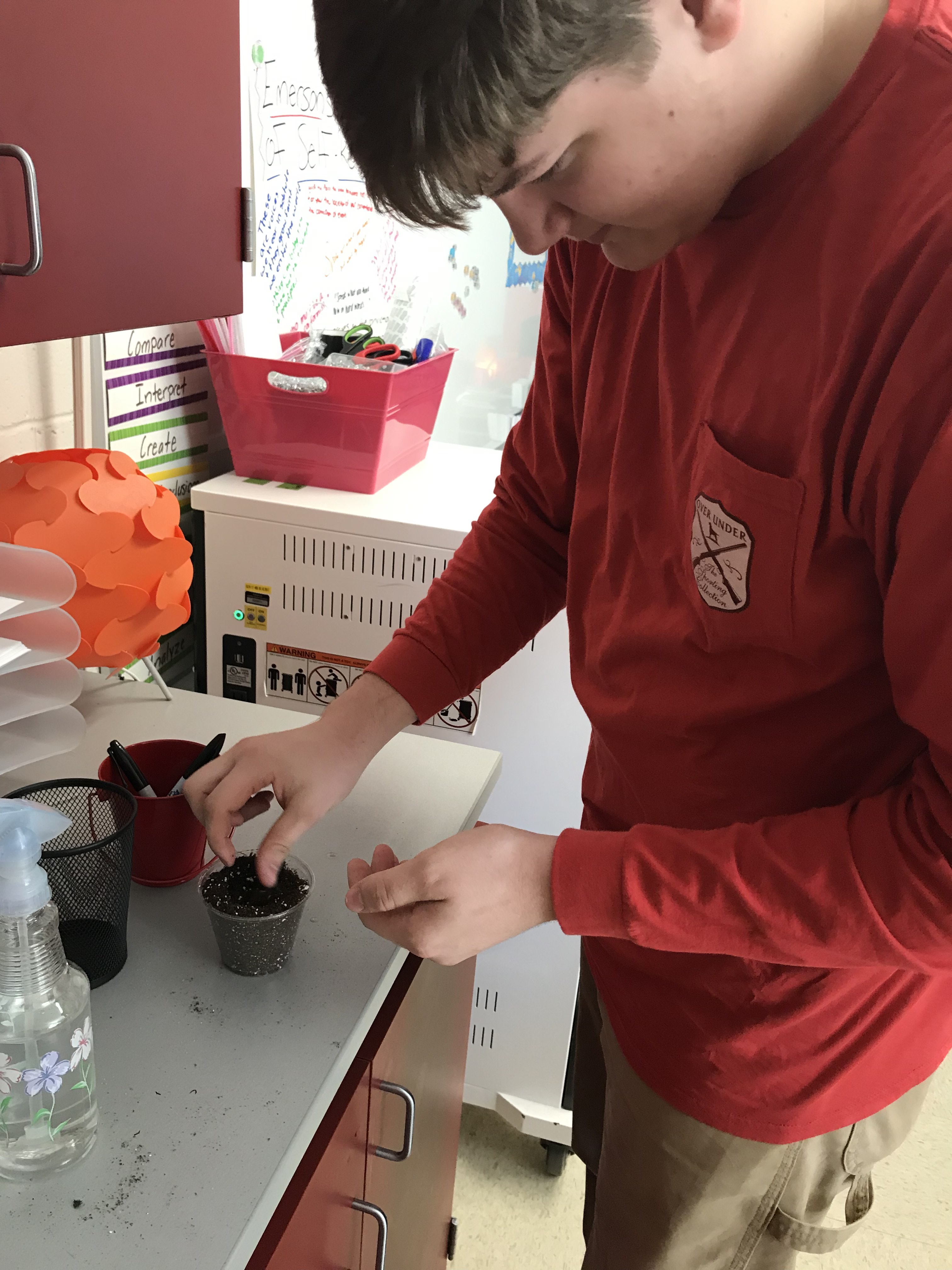 Seniors have finished reading Shakespesre's play, Macbeth, and have spent the past two days analyzing the Shakespearean language, interpreting the meaning, and paraphrasing the lines of certain scenes into a concise and shortened script. They were then challenged (Chopped style!) to create a miniature stage/set for the scene in only 20 minutes and using only a random assortment of provided supplies. They will perform finger puppet versions of their scenes using their miniature stages.